Client Testimonials
What Clients Are Saying About OEW
For the past 2 days I was in a lot of pain – in my lower back, many different muscles. Marie Oliver evaluated my body alignment, which got completely messed up. She worked on me for over an hour, which helped immensely, and gave me advice on what to do to help myself. I can't tell you how grateful I feel. She has helped me more than anyone.
I have been a client of Marie Oliver for over a year now. Her combination of myofascial release and acupressure therapies has worked wonders for my back pain. I recommended Marie to my wife and now she is a client.
I began seeing Marie Oliver for acupressure and myofascial release in 2014 due to some physical pain in my hips, shoulders and neck, and around my ribcage.  She came very highly recommended to me from a few trusted sources – one who had a visible physical improvement due to her bodywork with Marie.
Marie is committed to the well being of her clients and attends to their healing with compassion, knowledge, and kindness.  Combining both eastern and western healing modalities, Marie's healing touch offers freedom from pain and hope for the future.  She supports her clients to become fully aware of the possibilities that will bring health and joy into their bodies, and their lives.
Welcome to the
OptimumEnergy&Wellness

Blog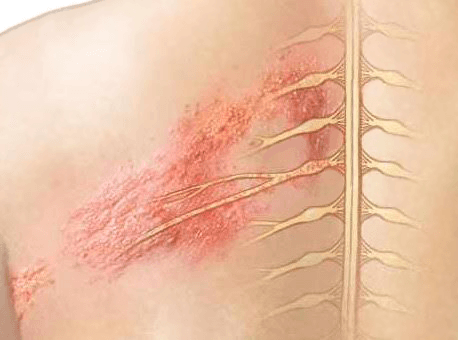 I have a friend who is suffering from complications from shingles, so I wanted to research what Chinese Medicine has to offer for this condition.
Shingles is an infection of a nerve and the skin surrounding it, which is caused by the same virus as chicken pox. Shingles usually occur in people over fifty but can appear at any age.
The areas of the body usually affected are the neck, upper back, chest, abdomen, shoulders and sometimes even the face or eyes. It appears with a tingling sensation followed by a painful rash which develops into itchy blisters. Many times, the symptoms can include severe nerve pain that can last long after the rash is gone.
Many people who have had chickenpox as children, may be left with the virus dormant in their nervous system. Certain conditions in later life can reactivate this virus to cause shingles.
Possible causes of this reactivation are:
Lowered immune system
Fatigue
Stress
Aging
Conditions such as HIV, AIDS, cancer
Chemotherapy and radiotherapy treatments
Injury of the skin where the rash appears
"It is not possible to catch shingles from someone with this condition; however, you can catch chickenpox if you've never had it before." The usual duration for a case of shingles is 2-4 weeks. The tingling sensation will be followed by a band of localized pain in the affected area. The continuous pain can range from dull to burning and mild to severe. Some people cannot bear to have the area touched; not even by clothing.
A rash will develop several days after the pain appears. Red spots will become itchy blisters and then dry out yellowish and flat. They may leave minor scars on the skin.
People with weakened immune systems or the elderly may experience complications due to shingles. The most common of these is Post-herpetic neuralgia which can create severe pain if the nerves are damaged. This pain may last for months or possibly years.
In Chinese Medicine, shingles is seen as an imbalance in gall bladder and liver meridians. It is considered a condition of damp, heat and wind.
If a person presents mostly symptoms of dampness, lesions will usually appear in the lower part of the body with fluid discharge from the blisters. If a person presents more with heat symptoms, the blisters will be very hot and red and the pain more severe. A person who presents mostly with a wind condition will likely have an itchy rash on the upper part of their body.
The most common acute shingles pattern is either damp-heat or wind-fire in the liver and gallbladder meridians. Damp heat in the spleen meridian is also found. These patterns can create stagnation of blood and energy, which is also a component of post-herpetic neuralgia.
The most common pattern for chronic shingles is a more deficient condition of kidney yin energy and blood along with stagnation of chi(energy) and blood.
Chinese Medicine can effectively treat shingles with acupuncture and herbs. There is no cookie cutter recipe; treatment will depend on the patient's inner environment and energy imbalance. It is best to be treated early, but treatment during an acute case can help prevent post-herpetic neuralgia.
The frailer the person, the longer the duration of the condition or complications. The underlying condition or imbalance must be treated to avoid relapse; therefore, acupuncture can also help during late stages of shingles. Avoiding spicy, hot and fried foods and alcohol is recommended during a shingles outbreak.
http://optimumenergyandwellness.com/wp-content/uploads/2017/07/OE_logo-3.png
0
0
Marie Oliver
http://optimumenergyandwellness.com/wp-content/uploads/2017/07/OE_logo-3.png
Marie Oliver
2019-02-12 12:15:05
2019-02-25 12:15:56
Treating Shingles with Chinese Medicine