Client Testimonials
What Clients Are Saying About OEW
For the past 2 days I was in a lot of pain – in my lower back, many different muscles. Marie Oliver evaluated my body alignment, which got completely messed up. She worked on me for over an hour, which helped immensely, and gave me advice on what to do to help myself. I can't tell you how grateful I feel. She has helped me more than anyone.
I have been a client of Marie Oliver for over a year now. Her combination of myofascial release and acupressure therapies has worked wonders for my back pain. I recommended Marie to my wife and now she is a client.
I began seeing Marie Oliver for acupressure and myofascial release in 2014 due to some physical pain in my hips, shoulders and neck, and around my ribcage.  She came very highly recommended to me from a few trusted sources – one who had a visible physical improvement due to her bodywork with Marie.
Marie is committed to the well being of her clients and attends to their healing with compassion, knowledge, and kindness.  Combining both eastern and western healing modalities, Marie's healing touch offers freedom from pain and hope for the future.  She supports her clients to become fully aware of the possibilities that will bring health and joy into their bodies, and their lives.
Welcome to the
OptimumEnergy&Wellness

Blog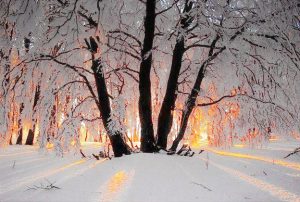 The winter solstice is fast approaching and with it the beginning of the winter season.  In nature, the trees and plants have pulled their energy back into their roots to survive the colder weather. The season of winter in nature is cold, damp, and inactive.  The ancient Chinese believed that in order to stay healthy humans should live in harmony with their natural surroundings.  The cold and shorter days of winter signal us to slow down, reflect on our health, conserve our strength and replenish our energy.
Winter is a time for rest and introspection.  We conserve our energy to be prepared for the burst of energy needed in the spring.  Winter is represented by the water element. The associated organs are kidney, urinary bladder, adrenal glands, ears, and hair. The emotion associated with kidney is fear.
Foods which help to support the kidney energy are:
Soups and Stews
Root vegetables
Beans
Miso and seaweed
Garlic and ginger
Black beans, black rice
Emphasize warming foods and avoid raw food as much as possible. Go to bed early, get plenty of rest, stay warm and minimize stress to stay healthy during winter.
http://optimumenergyandwellness.com/wp-content/uploads/2017/07/OE_logo-3.png
0
0
Marie Oliver
http://optimumenergyandwellness.com/wp-content/uploads/2017/07/OE_logo-3.png
Marie Oliver
2017-12-14 18:21:28
2017-12-03 18:22:11
Chinese Medicine during Winter