Client Testimonials
What Clients Are Saying About OEW
For the past 2 days I was in a lot of pain – in my lower back, many different muscles. Marie Oliver evaluated my body alignment, which got completely messed up. She worked on me for over an hour, which helped immensely, and gave me advice on what to do to help myself. I can't tell you how grateful I feel. She has helped me more than anyone.
I have been a client of Marie Oliver for over a year now. Her combination of myofascial release and acupressure therapies has worked wonders for my back pain. I recommended Marie to my wife and now she is a client.
I began seeing Marie Oliver for acupressure and myofascial release in 2014 due to some physical pain in my hips, shoulders and neck, and around my ribcage.  She came very highly recommended to me from a few trusted sources – one who had a visible physical improvement due to her bodywork with Marie.
Marie is committed to the well being of her clients and attends to their healing with compassion, knowledge, and kindness.  Combining both eastern and western healing modalities, Marie's healing touch offers freedom from pain and hope for the future.  She supports her clients to become fully aware of the possibilities that will bring health and joy into their bodies, and their lives.
Welcome to the
OptimumEnergy&Wellness

Blog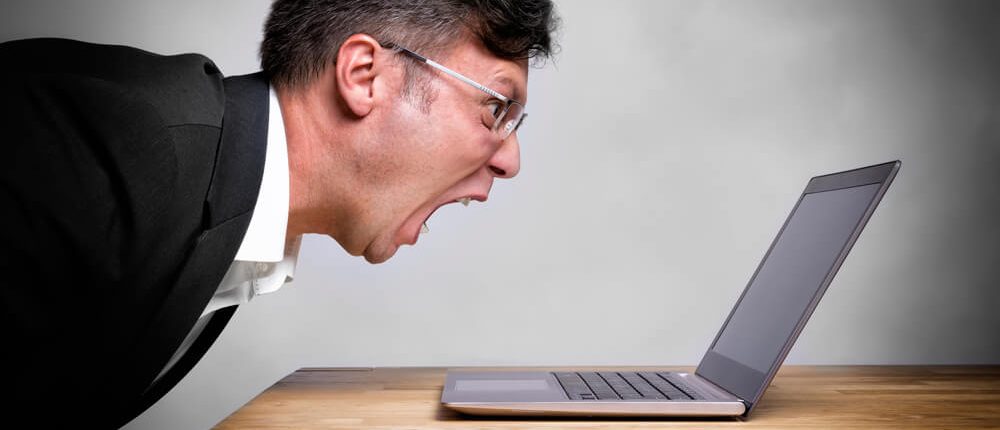 Doctors of Traditional Chinese Medicine considered a person in entirety when diagnosing an illness or disease. They noted presenting symptoms but looked for the cause of the problem in the person's lifestyle, dietary habits, exercise, disposition, etc. They studied the pattern of the person's life so they could advise them how to prevent or minimize re-occurrence of the problem.
The causes of disease in TCM are listed as:
Internal: emotions
External: weather/climate
Others: constitution, fatigue/ overexertion, excessive sexual activity, diet, trauma, epidemics, parasites, poisons, wrong treatment
I've already spoken of climatic causes of disease called the six pernicious influences. The climatic conditions create disease when they are excessive or endured over a long period of time. The same is true of the emotional aspect. Emotions only create disease when they are very intense and prolonged over a long period of time or suppressed and unacknowledged.
In TCM the body-mind is seen as a "circle of interaction between the internal organs and their emotional aspects."

—Giovanni Maciocia
Emotions can be the cause of disease or they can be a symptom of organ imbalance.
The Chinese list seven emotions but today I want to talk about the effects of prolonged anger. The emotion of anger can also include: resentment, repressed anger, frustration, rage, indignation and bitterness. Anger causes chi (energy) to rise and will create symptoms such as headaches, tinnitus, dizziness, redness on the face and neck, thirst, red tongue and bitter taste in the mouth. It can also cause vomiting of blood and diarrhea. Repressed anger can present as depression or sadness.
The emotion of anger often affects the stomach and spleen as well as the liver. This can happen when there is turmoil during mealtime. Releasing long-standing emotions is essential to health. There are many ways to do so: talk therapy, bodywork, exercise and reading self-help books are just a few.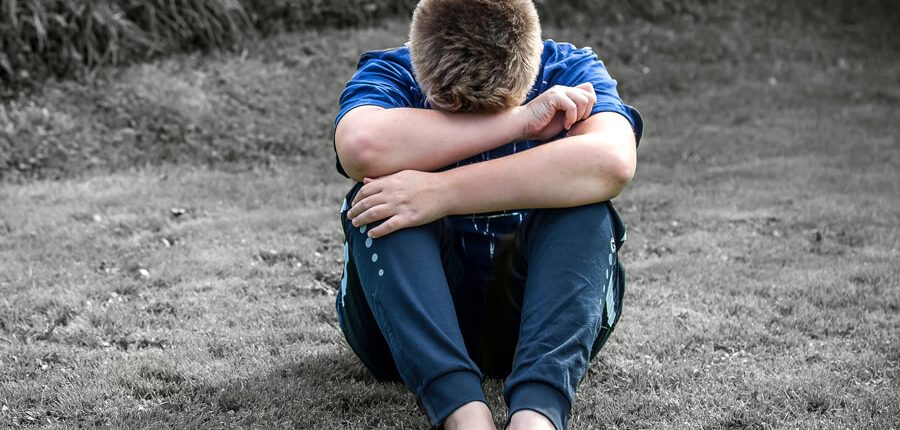 Doctors of Traditional Chinese Medicine when diagnosing illness or disease would evaluate the person in totality. The emotional wellbeing was considered as important as the physical condition along with dietary habits, lifestyle, and disposition. The interaction of the body, mind, and spirit and the pattern of the person's life provided clues to the source of the illness.
In TCM emotions are listed as the internal cause of disease but only when they are very intense and prolonged over a long period of time, repressed or unacknowledged. Emotions can be the cause of imbalance or they can be a symptom of organ imbalance.
Last week I discussed anger; today I would like to talk about the emotion of sadness. Prolonged sadness weakens both the heart and the lungs. The emotion of sadness initiates in the heart and affects the lungs which are in close proximity. The lungs control the qi (energy) with the intake of breath and sadness depletes the qi. People experiencing intense grief are unable to take a deep breath. Other symptoms of sadness are breathlessness, depression, pressure on the chest, tiredness, and crying. "In women, deficiency of lung qi often leads to blood deficiency and amenorrhea.
Intense sadness or grief can be helped by counseling, acupressure, acupuncture, and exercise. Moving through intense emotions is critical to our overall well being.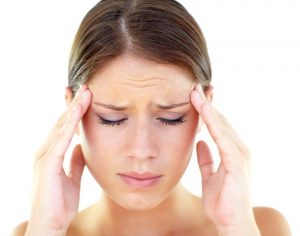 Traditional Chinese Medicine considered the body, mind, and emotions as an interactive whole when diagnosing disease. The Chinese identify seven emotions as the internal cause of disease. These emotions are: anger, joy, sadness, worry, pensiveness, shock and fear. Human emotions are generally a healthy part of life; emotions become toxic when they are extremely intense for a prolonged period of time, repressed or denied.
Today I want to discuss the emotions of worry and pensiveness. "Each of the emotions has a particular effect on qi (energy) and affects a certain organ:
Anger makes qi rise and affects the liver
Worry and pensiveness knot qi and affect the spleen ( worry also affects the lungs)" Giovanni Macioci
Excessive thinking, studying or mental activity is the definition of pensiveness. This emotion creates exhaustion, loss of appetite, loose stools and weakens the spleen. The spleen is responsible for transforming food and drink into energy (qi) and transporting it to the organs and muscles of the body. The food qi creates energy and blood. The spleen functions also to separate the usable food from unusable, to maintain fluid balance in the body and to support the immune system and healthy blood cells. The emotion associated with the spleen is worry.
In our fast-paced society, worry and pensiveness are extremely common. Demanding studies or occupations can deplete both the spleen and lung energy causing stagnation and formation of phlegm. Symptoms of worry are: anxiety, tight shoulders and neck and breathlessness.
To improve spleen function and counteract worry and pensiveness
Eat regular meals, mostly cooked food
Don't overeat
Drink room temperature or warmer beverages
Don't multitask, be mindful and calm
Take breaks during your day: walk outside, turn off your phone, meditate, do yoga, tai chi, exercise, have energy work.
I would like to discuss the emotional impact of extreme shock and fear on the human bodymind. Fear depletes kidney energy and blocks the upper level of the triple warmer (which is located above the diaphragm and includes the lungs and heart). When this happens the energy descends to the lower body.
In children fear may cause bedwetting. In adults, fear and chronic anxiety create depletion of kidney energy and rising of heat in the heart and face, night sweats, palpitations, dry mouth, and throat.
Shock halts the energy flow and also affects the kidneys and heart. The symptoms of shock are breathlessness, palpitations, insomnia, night sweats, tinnitus or dizziness and dry mouth.
When these extreme emotions are present over an extended period of time they can affect the physical organs. Balancing the body's energy with a licensed acupressurist or acupuncturist can manage fear along with proper diet, rest, exercise and talk therapy.
In Summation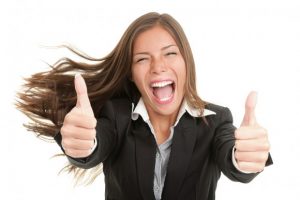 Traditional Chinese Medicine regarded the human body as a totality of body, mind, and spirit. TCM considered emotions, diet, and patterns of a person's lifestyle when diagnosing physical illness. Extreme emotions held over long periods of time were considered to be the internal causes of disease.
The Chinese list 7 emotions which, when extreme, can create disease. I have discussed all of these except joy. It seems strange that joy would be listed as a cause of disease, but the state of happiness and contentment we know as joy was not what the Chinese meant.
In Chinese Medicine, the emotion of joy is controlled by the heart. Therefore a state of excessive excitement (euphoria) over a long period of time can injure the heart. People who live life in the "fast lane", living and playing hard can over time create heart conditions.
Emotions are a healthy part of our lives which make us more human. The emotions are meant to be felt fully and then released. When we get stuck in an emotion for an extended period it upsets our equilibrium. Health is created when we are in balance body, mind and spirit
http://optimumenergyandwellness.com/wp-content/uploads/2017/07/OE_logo-3.png
0
0
Marie Oliver
http://optimumenergyandwellness.com/wp-content/uploads/2017/07/OE_logo-3.png
Marie Oliver
2018-01-24 16:15:38
2018-02-26 13:11:34
The Emotional Aspect of Disease