The Five Element Theory of Traditional Chinese Medicine speaks of the connectedness of all things and how the different aspects of nature interact with each other and with man. It also details how the different structures and systems in our body are connected to each other and to the natural world. The connection and interactions present humans as part of nature and the universe at large.
Today I want to discuss the Metal Element. The associations of the Metal Element are: the Lung and Large Intestine Meridians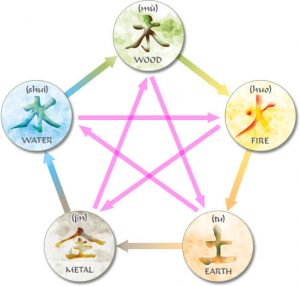 The nose
Skin and hair
The emotion of grief
Crying
Autumn
Dryness
The color white
Spicy flavor
Direction- west
3am-7am
"The Lung's major functions include maintaining healthy immune defenses against pathogens, as well as circulating Qi and fluids throughout the body." The Lung and large Intestine Meridians help us to let go of that which no longer serves us, whether it's mental emotional or physical.
Possible symptoms of Lung imbalance are:
Runny nose, sinus congestion, sneezing, loss of smell
Catching colds easily in the fall and fall allergies
Difficulty processing grief and loss, easily brought to tears
waking between 3-5am and having difficulty going back to sleep
Tips for supporting the lung:
eat spicy foods , fresh vegetables, tofu, beans, white meat and vegetables
deep breathing ,especially outdoors in nice weather
let go of that which you no longer need ( clean out your closets)
keep warm in cold weather, especially your chest and neck
practice qigong or tai chi, these exercises stretch the lung meridian and get the energy moving
have your energy balanced
http://optimumenergyandwellness.com/wp-content/uploads/2017/07/5-elements.jpg
565
592
Marie Oliver
http://optimumenergyandwellness.com/wp-content/uploads/2017/07/OE_logo-3.png
Marie Oliver
2017-07-14 15:04:10
2019-07-22 12:20:04
TCM Five Element Theory- Metal Element